CMC's Get AMPD! Proposal Coaching support helps our clients to navigate through the Get AMPD! methodology for "live" proposals.  We understand that lack of a proven proposal development methodology or even trouble implementing the methodology lowers the chances of consistently developing compelling and compliant proposals and also hinders opportunities for continuous improvement.  CMC is driven to help our clients effectively respond to government RFPs through service offerings such as: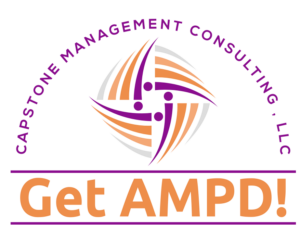 Proposal Asset Infrastructure Readiness Review (PAIRR) – Do you have the infrastructure in place to support proposal development? What assets do you currently have? What assets do you need? A PAIRR is conducted and report is generated specifically for our clients with recommendations for improvement.
Proposal Asset Library Development (PAL-D) – Are you using your proposal asset library (PAL) effectively? Do you have a PAL? Is lack of a PAL contributing to the challenges faced by your organization in getting proposals out the door? The PAL is developed using current resources/content and training is provided on using and making timely updates to the PAL.
Get AMPD! Proposal

Coaching

– Do you need coaching on implementing AMPD!? Do you need shoulder-to-shoulder support in developing your proposal? We assist in navigating through the 3 core phases of AMPD! to develop compelling and compliant proposal responses. Let's Get AMPD!